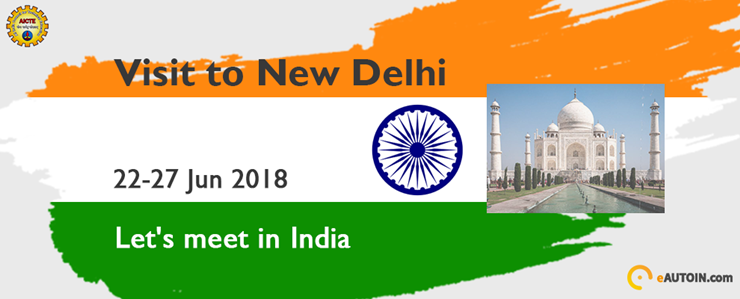 We will be visiting New Delhi next week.
We visit the India in order to participate in an 2018 India MSME Startup International Forum and AICTE(All India Council for Technical Education) Mentoring & Networking in New Delhi.
Moreover, We are scheduled to visit India startup and research laboratory to experience of startup business ecosystem.
We look forward to verifiation of market and expanding global network.
Let's meet in India!
#eautoin #autoin #newdelhi #india #msme #startup #aicte #global #business #networking #accelerating