DiveTech will participate The 2019 Yeonggwang e-Mobility Expo.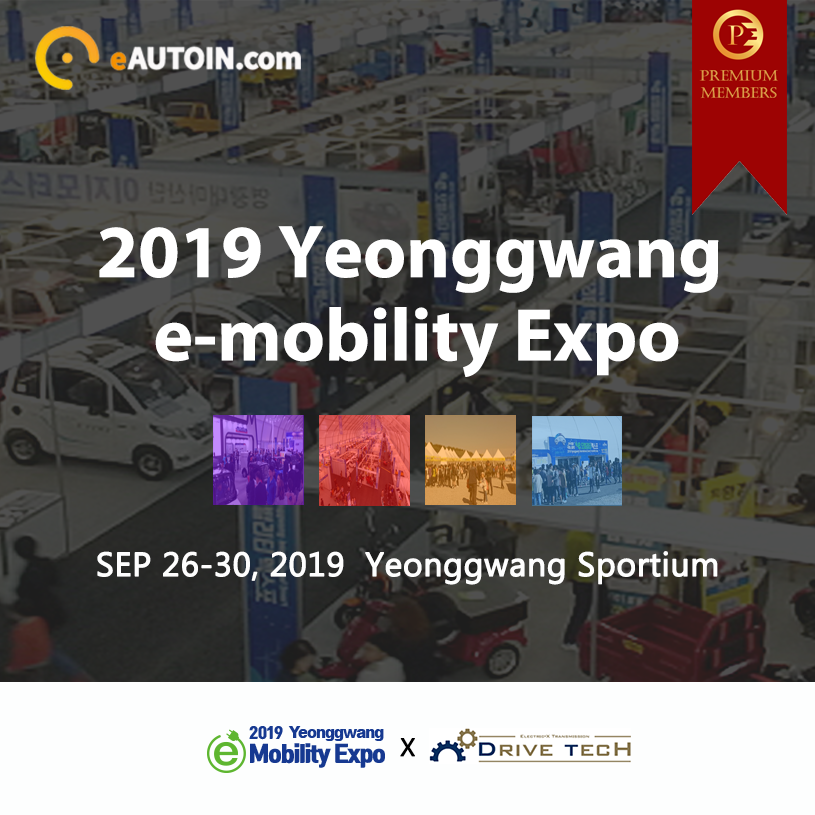 What is e-Mobility?
e-Mobility is a new concept of personal transportation method that uses electricity as its main power.
e-Mobility industry is developing rapidly around the world in recent years, and it is a significant field that can be greatly expanded with national interests and issues.

Electric motor wheels/ Electric bikes/ Electric wheelchairs/ Electric two-wheel drive vehicles/ Electric agricultural vehicles/ Electric special purpose vehicles/ Electric mini vehicles
Where and when will The 2019 Yeonggwang e-Mobility Expo take place?
- Period : 2019. 9. 26. ~ 9. 30. / 5 Days
- Venue : Yeonggwang Sportium
- Scale : 20 nations, 200 companies / 100,000 participants
- Subject: e-mobility in a life fused with future technologies

The 2019 Yeonggwang e-Mobility Expo is comprised of a variety of events including opening ceremonies, exhibition and test-drive experiences, academic events, and side events.

DriveTech Booth No. D33
Do you want to learn more about the 2019 Yeonggwang e-Mobility Expo?

Please check the Official Website.